As a kid growing up in Goa, June was the month that I had a love-hate relationship with. It was the onset of the monsoons which would provide so much relief from the blistering heat of the summer, and it was also that time of the year which marked the beginning of the new academic session. That meant, the rush to the local market to pick up all the essentials needed for the start of the year. Books, school bags, stationery sets, raincoats, sandals and a whole host of other things. The local vendors would be seen bargaining with multiple customers, who would be haggling with them for the right price and the right choice.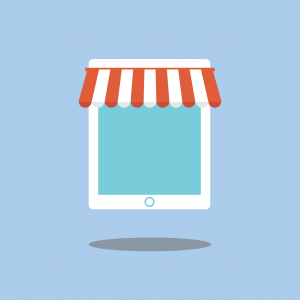 I recently happened to go back to the market to pick up an umbrella for the monsoons and it struck me that there wasn't a huge crowd thronging the same vendors for those same items. The requirement of the school was still the same, so what then changed? I proceeded to ask one of the vendors about an umbrella and I overheard one lady telling her husband, that the price of a school bag being sold, was much more expensive than the one being sold online. She proceeded to show the vendor the rates online and walked away when he refused to reduce his pricing saying she would order it.
Being part of a new digital marketing firm, the irony of the situation was not lost to me, so I decided to ask the vendor if he would want to sell his products online, the guy refused point blank saying it made no sense to him and he thought it would not help him grow any further. I decided to not push the issue, but smiled when I saw him then take out his smart phone, go online and check the live score of the Cricket game being played. Here was a man who was using technology for his pleasure, but refused to use the same technology to help his business grow further.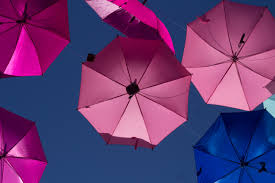 Why the need?
Technology has changed people, digital technology has definitely changed people who are now able to relate to products and their online markets. Consumers are able to customize everything, from the products and services they buy, the information they seek, to the price they are willing to pay. They want to be able to engage the vendor in the kind of tussle that used to characterize the street bazaar. They are able to choose and buy products based on a variety of factors like price, colors, nutritional value, functionality or a combination of these things. Customers can also go the extra mile now and get reviews of other customers who have bought similar products from the same portal and they will not hesitate to move onto another place if they see a bad review. This also ensures that vendors are careful with what they sell to their clients.
Why is it then, that so many people still refuse to take their business online? There is a huge potential for digital marketing which by now everyone seems to have grasped, yet there is still a reluctance, will it work? How do I get  started? Will I get enough business? These are some simple questions which can easily be answered. Nearly every single person today uses a smartphone, that in itself should tell you that every person can be a potential client. Google receives an average of 10 billion hits every month.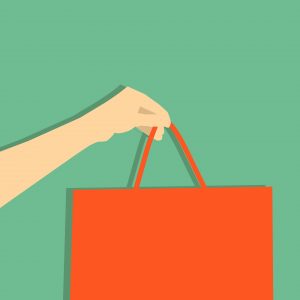 Will going digital help?
Having an online presence is an absolute must. While many big companies have understood this and are spending a lot of money on digital marketing services, many small and local vendors would also stand to benefit in a huge way if they also decide to have an online presence. Only until you search for something can you find it. Well customers are searching why then are you waiting to be invisible to them? Go out and take that first step of going online and reaching out to a whole new client segment.