So you want to design a unique logo but have no idea where to start … Pondering questions like  How do I get ideas? What programs do I use? Where do I get inspiration? What kind of files do I need?
If this is you, We hear you! Let's face it, finding the right logo can be a super overwhelming process, so we've simplified it for you into just a few actionable steps for you to follow along with some tips and tricks that will help you along the way! 🙂 Read on my fellow designers! A new logo is in your future, we just know it.
Step 1: Define your brand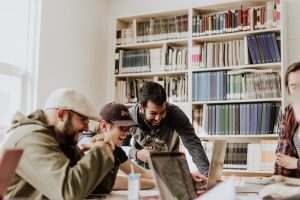 Before you even start designing, think of who your target market is, what kind of qualities or personality you want your brand to have, and what mood or feeling you want your brand to portray. Your target market is people who you are selling to, ie. your ideal clients! Start by defining everything from the gender, age, location, what they do for a living, what brands they follow, also go through your competitive brands. The more specific you are about this, the more targeted your branding can be!
Get this fleshed before you even start designing. This will largely impact the direction you take in your branding and will highly influence getting inspiration to design.
Step 2: Get inspiration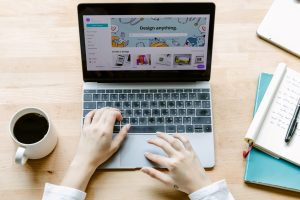 We love Pinterest, it's where we get all our inspiration for design projects! Pinterest also helps us get ideas from other brands, collect beautiful fonts/typography, color palettes, artwork, fashion, photography, the options are endless. You can create a Pinterest board for everything you love and then narrow it down until your Pinterest board has an overall cohesive look and feel (of a particular style or mood).
Step 3: Create a Mood Board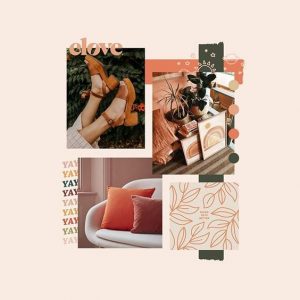 The next step is to narrow down your Pinterest board content even further to create a mood board. A mood board visually illustrates the overall mood of your brand whether it's fun or chic or classy, using a  collection of images, textures, patterns, photos, and fonts.
Step 4: Start Sketching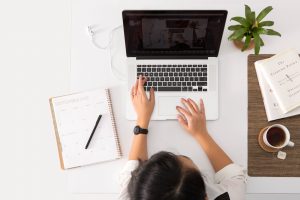 It's time to get out the old sketchbook folks! (Or just some scrap paper laying on your desk already will do). The point is to draw or sketch your logo options first before you start to design, doing this will help you put all of your good or bad ideas on paper so that you will have a clear idea and the design process will be so much smoother.
Start Designing in Adobe Illustrator, as you well know (or don't) designing in illustrator is very important. Because of how many tools, effects, and resources illustrator has, you'll be able to create something really unique for your brand. Programs like Canva sometimes fall short because they are limited in certain aspects, on Illustrator you are not only able to upload any fonts but you get a ton of free fonts too on TypeKit, it literally has thousands of fonts you can use FOR FREE.
The Third aspect, where Ilustrator really differs from Photoshop and Canva is that it automatically designs in a computer graphic type called Vector. Vector images are more ideal as when they are resized they never lose resolution, they are high resolution at any size, big or small. By designing your logo in Illustrator you don't need to worry about it being low resolution and you won't have any issue resizing it, it will always look crisp and clear.
 Step 5: Integrate your logo design into your brand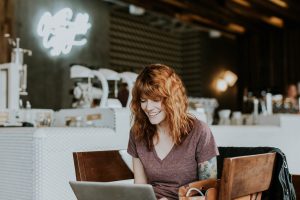 Once you have your logo, you've created the ideal basis for all the branding material your business needs — whether it's business cards, packaging design, or web design. By setting the tone for your style, color palette, font, and overall look and feel your logo is the starting point for your brand and you will be able to create a seamless look for you. And just like that, your business is ready to show the world its brand-new face! If you're still not sure how to design your logo do get in touch with our digital marketing team Hypercube Technologies, we will be happy to guide and help you do the same.